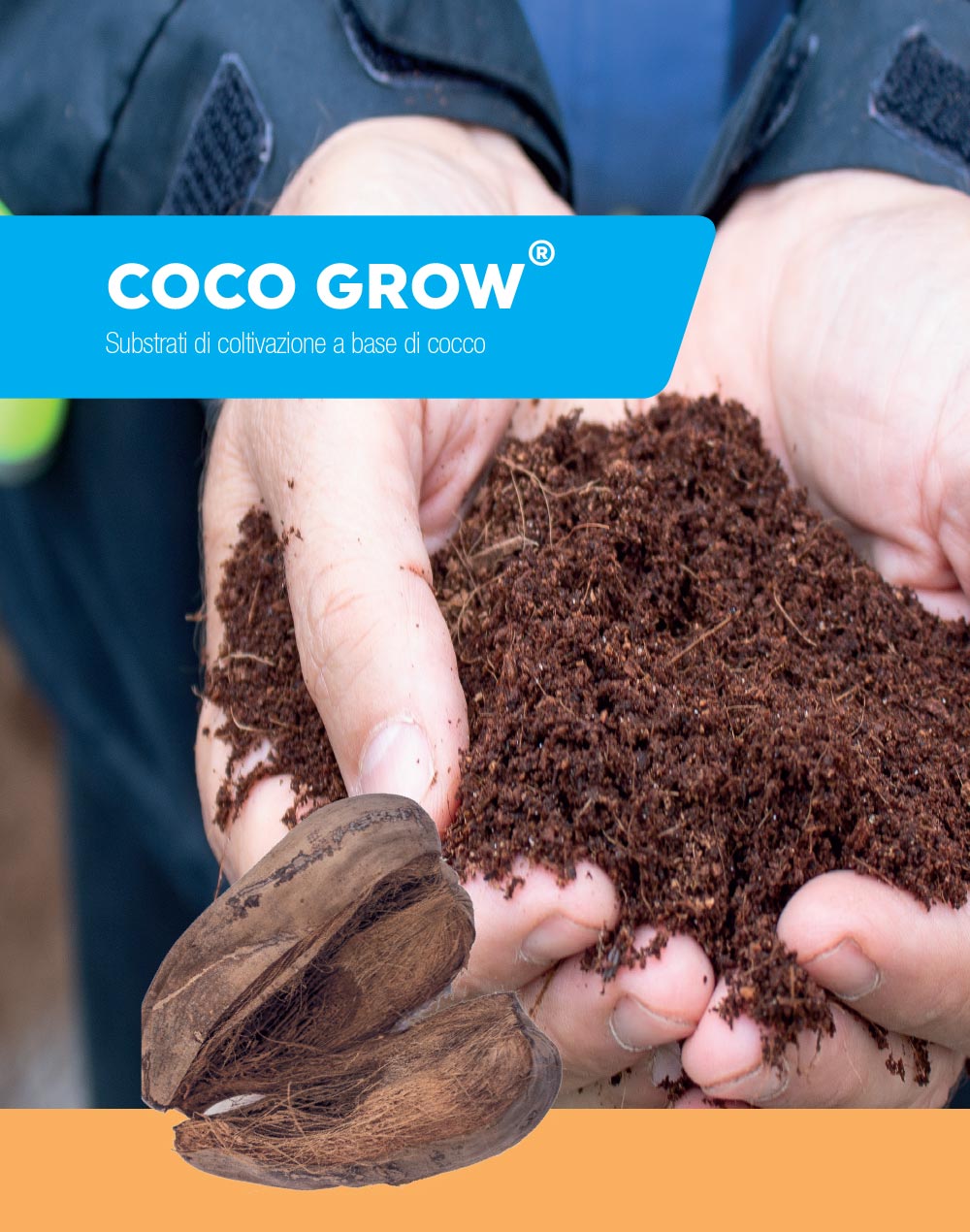 ---
Coco Grow
Coco byproducts Premium substrates
COCO GROW® is a line of professional premium substrates based on coconut byproducts produced according to the best available technologies.
All the organic component are accurately washed with fresh water. The Electrical Conductivity is always less than 1mS / cm - 25 ° C. The substrates can be buffered, upon request. Buffering is a treatment that allows the complete removal of the sodium, even of the adsorbed portion. The process involves the use of Calcium, which replaces Sodium and Potassium in the exchange complex, and the subsequent removal during washing.
The blends are highly customizable, with the addition of Perlite, Clay, short fiber and coconut chips.
COCO GROW® line benefit from prestigious international quality certifications such as the RHP mark and the RAL mark