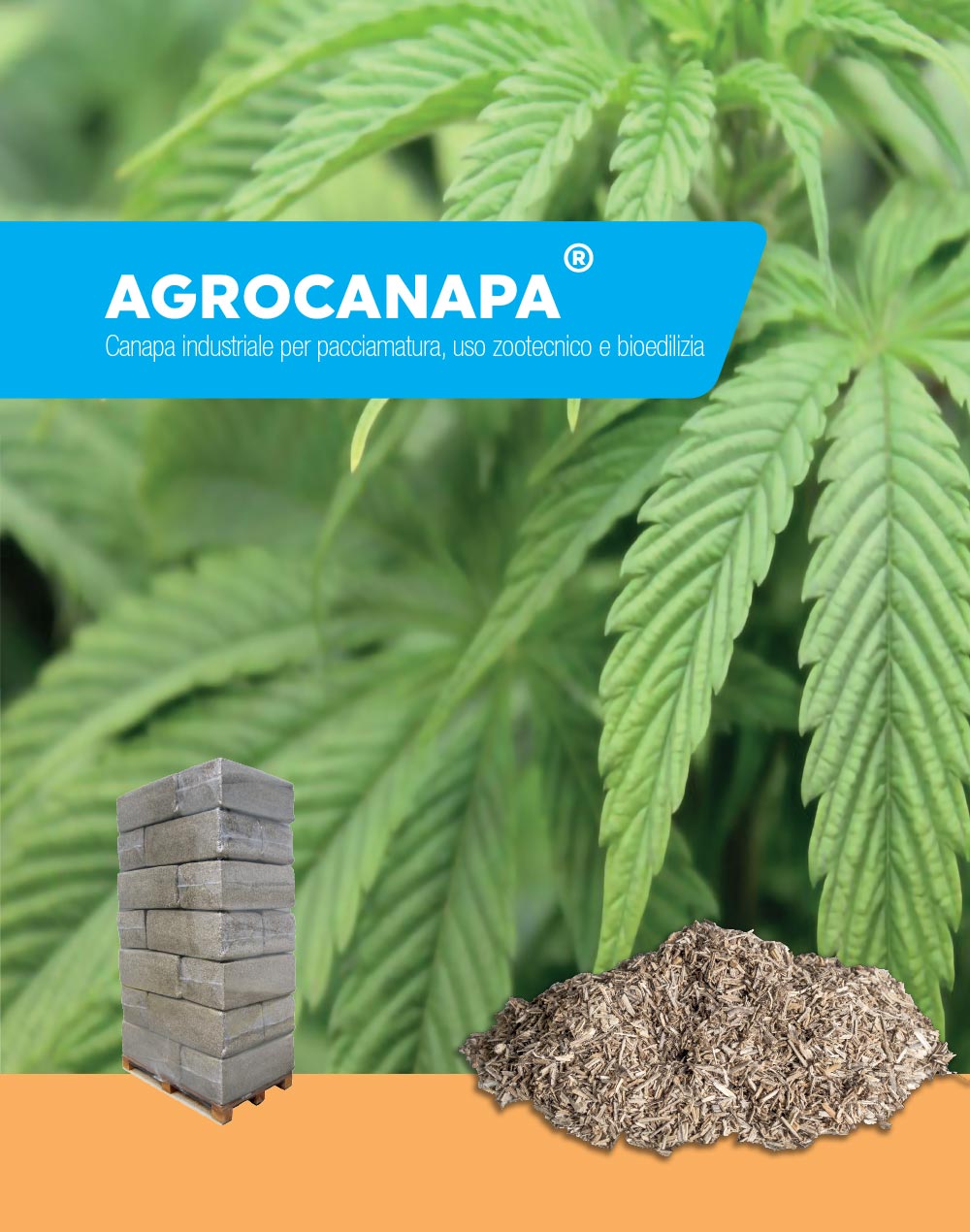 ---
Agrocanapa
Industrial hemp for mulching and zootechnics
AGROCANAPA® is an innovative material deriving from the processing of industrial hemp. It consists of the internal woody core of hemp plants.
Its innumerable qualities make it an excellent alternative to straw and woody materials (bark, etc.) for mulching.
The product is highly absorbent and able to retain moisture for a long time.
It is also completely seedless and derived from crops without the use of pesticides.
AGROCANAPA® is completely organic, biodegradable, rapidly renewable and
ecological.
It can be alternatively used also for the preparation of zootechnical bedding, where it facilitates the formation of dry layers and reduces the emission of ammonia
It also used in green building constructions.