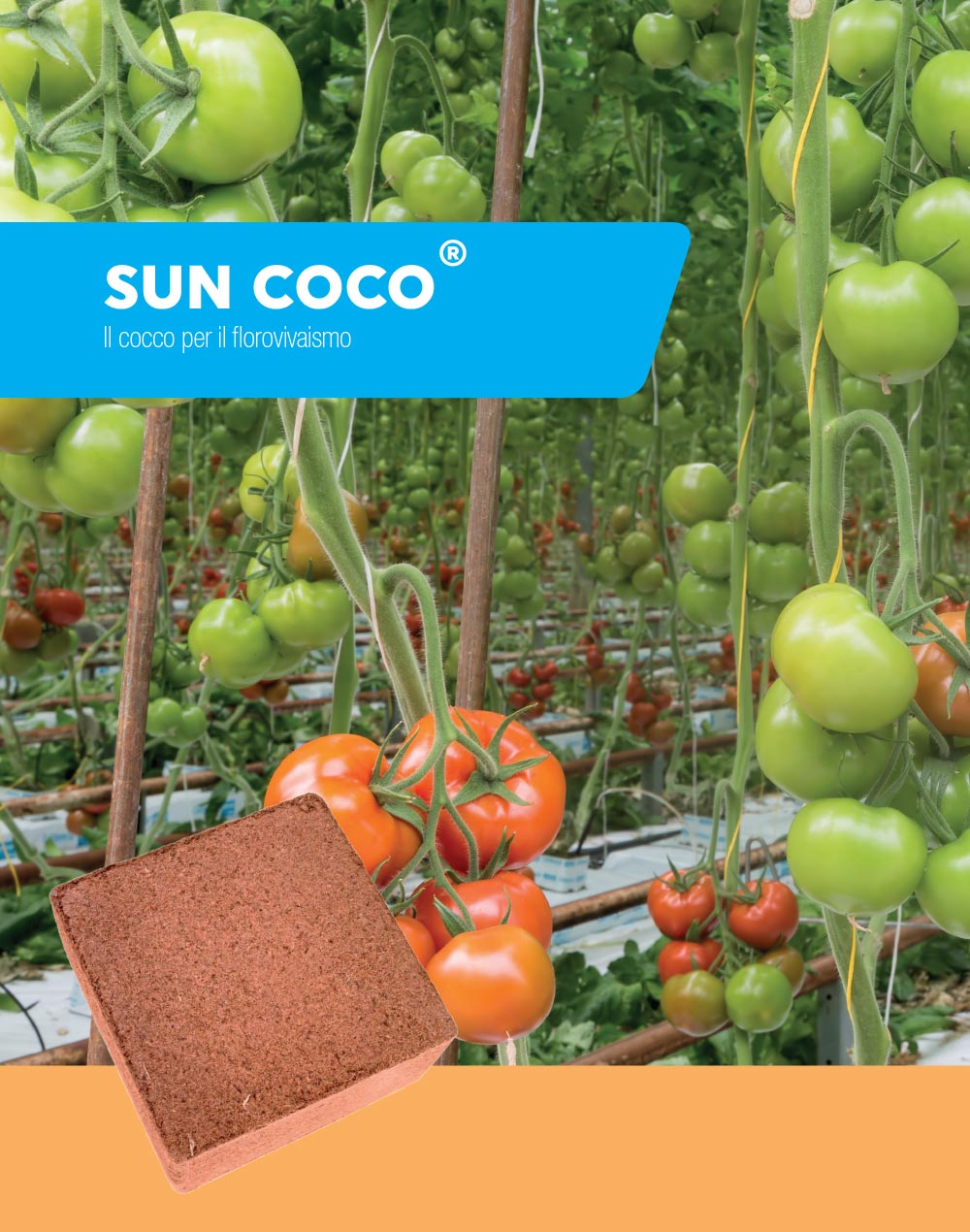 ---
Sun Coco
Coconut for vegetable, flower and nursery crops
The SUN COCO® line is comprised of 5 kg pith briquettes that have been meticulously washed, and grow bags (pith + chips in varying proportion), originating from the finest Asiatic producers.
All the products feature a low percentage of fine particulates, which increases the final volumetric yield. Upon request, open-top grow bags can also be supplied as well as complementary products for horticulture (plastic mulch disks, etc.). The basic features of this line are an exceptional water-retention capacity, combined with structural stability, all of which translates into prompt and thriving plant rooting.
Horticulture in coconut fiber is an ecological alternative to using peat, as it is based on a renewable resource.
SUN COCO® products are ideal for cultivations destined for exportation to countries that are attentive to environmental themes.