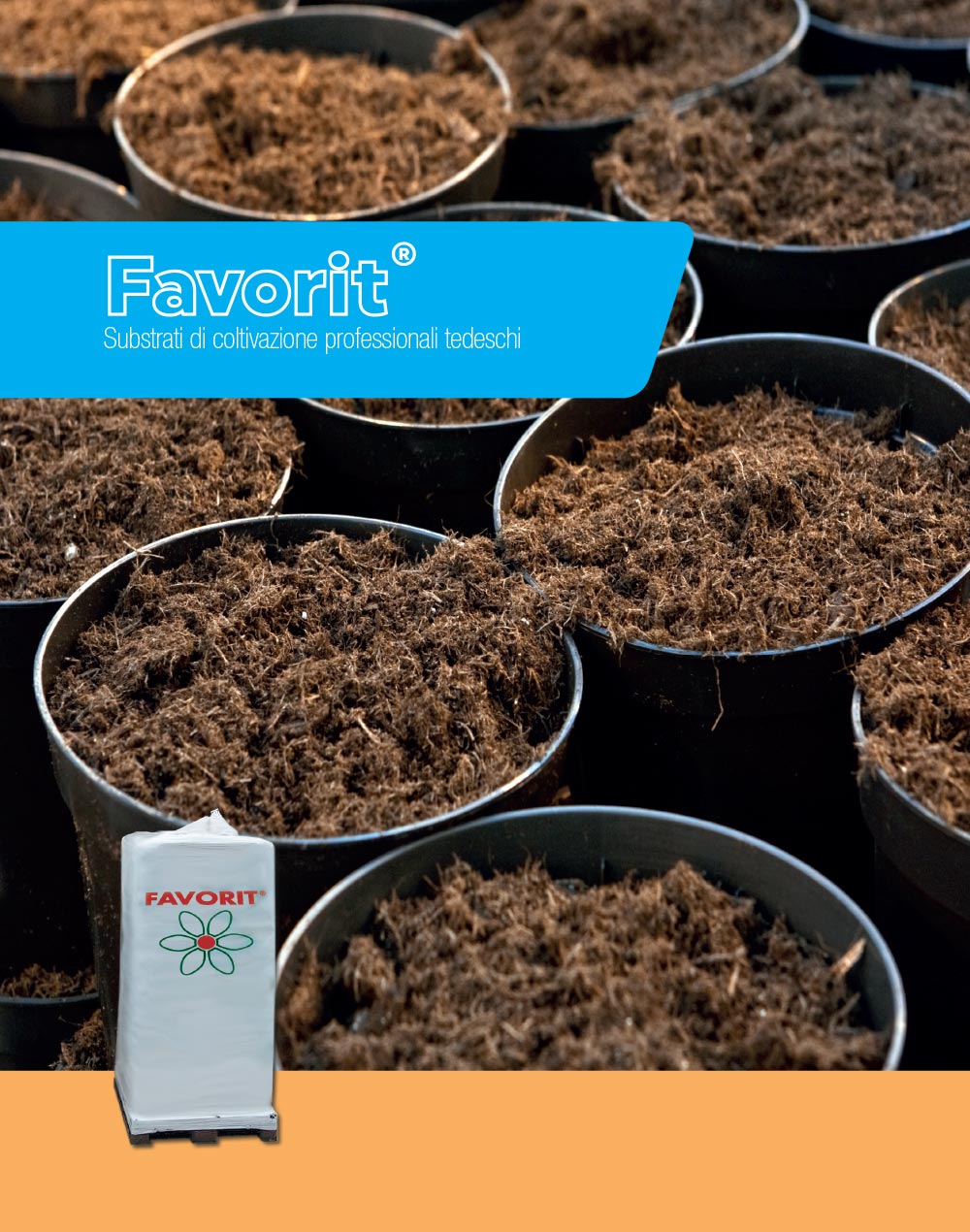 ---
Favorit
German professional growing media
The Favorit® line is comprised of a wide range of horticulture substrates which
meet the needs of the most common cultivations in the vegetable, flowery and nursery crops sector.
The formulas are distinguished by the use of vernalized black peat moss, typical of the German production tradition and bentonite clay, which offers buffering properties and top agronomic yields. The formulas can be changed upon request by adding perlite or varying/adding clay.
All products are limed to the pH usage value and supplemented with water-soluble mineral fertilizer NPK (18-10-20 or other).